The door bell rang and when i went to see who it was. I was shocked. This is what the man was holding.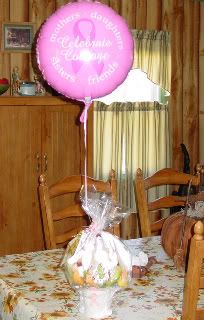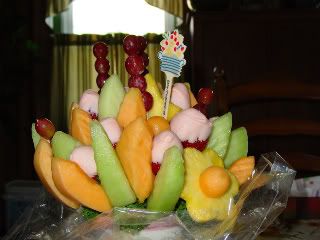 Was i all flabbergasted. LOL
It is edible fruit. Here is what the card said.
Congratulations to you for being a 14 years survivor. I thought i would send this instead of flowers because you can eat this. By the way thanks for giving birth to me 22 years ago today. I love you mommy.
My son thought of me on his birthday. He's the best. Couldn't ask for any better. And it tastes so good. There are strawberrys that are dipped in pink chocolate. To die for....The cup that it is in is glass with a pink ribbon....
just wanted to share.
hugs pam