I got up early this morning and it was a might chilly out. Hubby is on his way to dialysis and i'm going to clean and wash clothes. Sounds fun, huh....LOL Oh, well someone has to do it, might as well be me. Someday maybe i'll strike it rich and get me a maid. Don't see that coming...
Tonight i am going to put my pumpkin on ebay. Worked really hard on it.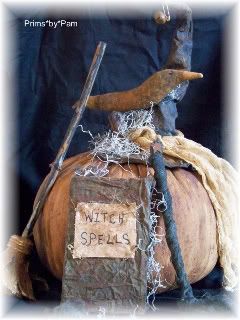 Hope everyone has a wonderful day.
hugs Pam